100% ecological exhibition stands, point-of-sale materials, and roll-up banners.
No plastic, no aluminum. High-quality ecological products for marketing and product display. We ship to Europe and US.
FOR RETAIL SHOPS, EVENTS AND MORE
Increase brand awareness and sell more
Happyeco's mission is to produce marketing materials people will love. And not only people, the environment too.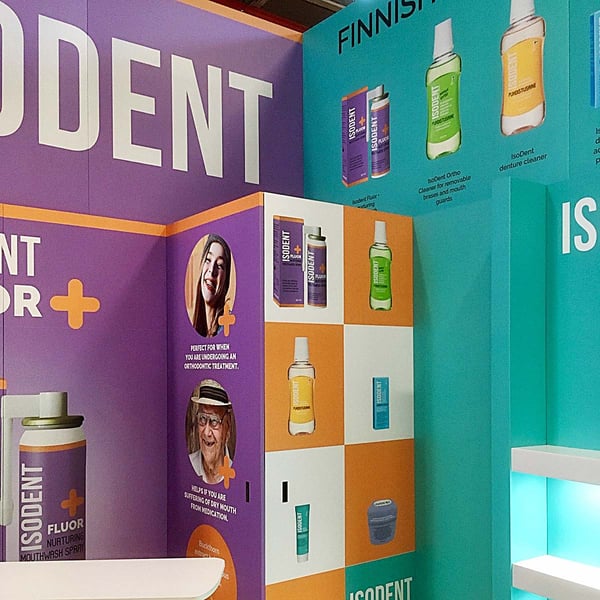 High-quality, low carbon footprint
Businesses invest a lot of money in point-of-sales materials, roll-up banners, and disposable exhibition stands. A roll-up banner is ordered, used once or twice, and buried in the pile of abandoned marketing materials. An exhibition stand is custom-built for one-time use only. What a waste of money and resources!
We believe that the products should be easy to use, quick to assemble, durable, and re-used – as many times as possible. This is why we have developed our Happyeco concept of lovable, ecological products to increase your brand's awareness and help you sell more.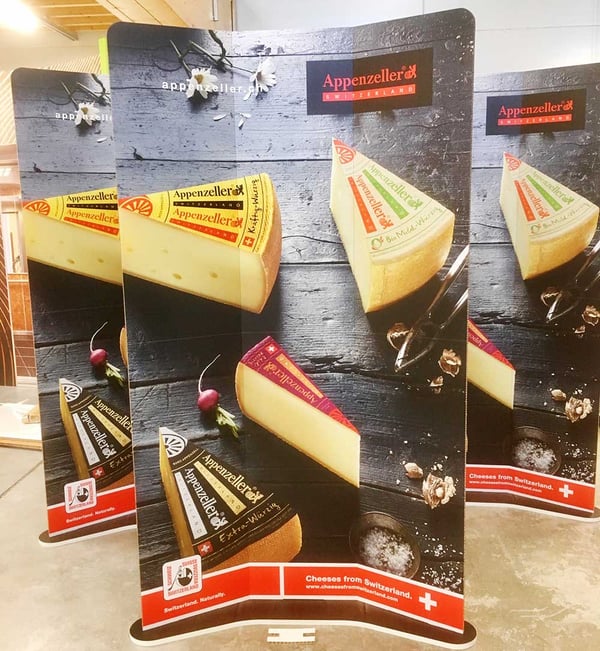 The eco-friendly alternative for traditional roll-up banners
The roll-up frame is an integral part of the standard equipment of the marketing department like two peas in a pod. But, is that the only option?
An old, discarded roll-up is difficult to recycle at the end of its life. The body and mechanism may be suitable for metal recycling, but the printed material is likely to head straight to the landfill.

Our alternative to the traditional roll-up banner is Happyeco PullUp. The PullUp is made from Happyeco's durable and environmentally friendly material, which can be recycled at the end of its life. The product does not contain any aluminium or plastic and is designed to withstand numerous uses.
Durable and ecological – no plastic or aluminum
Happyeco products are developed and manufactured in Finland.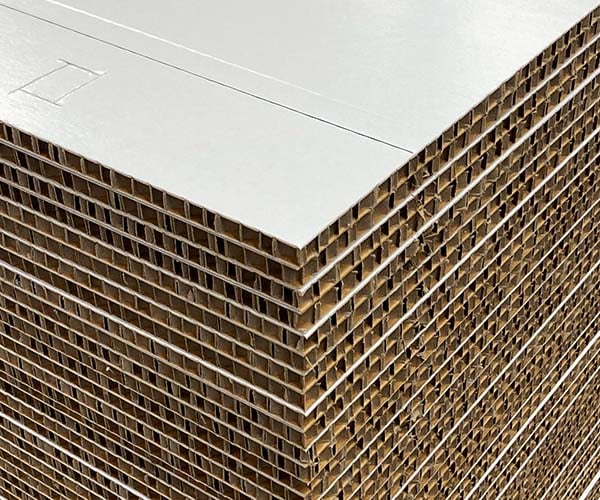 Happyboard®: wood-based cell board
Happyeco's products are manufactured from a wood-based cell board as a result of long product development. The material is of high quality and extremely durable yet still lightweight.
At the end of its life, the product can be recycled. Our products do not contain plastic or aluminum.
Change your promotional products in one fell swoop for environmentally friendly alternatives.
Explore our perfect solutions for roadshows and international fairs.
IsoDent participates in numerous trade fairs at home and abroad every year. The goal is to increase the company's visibility and product awareness but also to reach new contacts.

Trade fairs, therefore, play a key role in the company's marketing plan.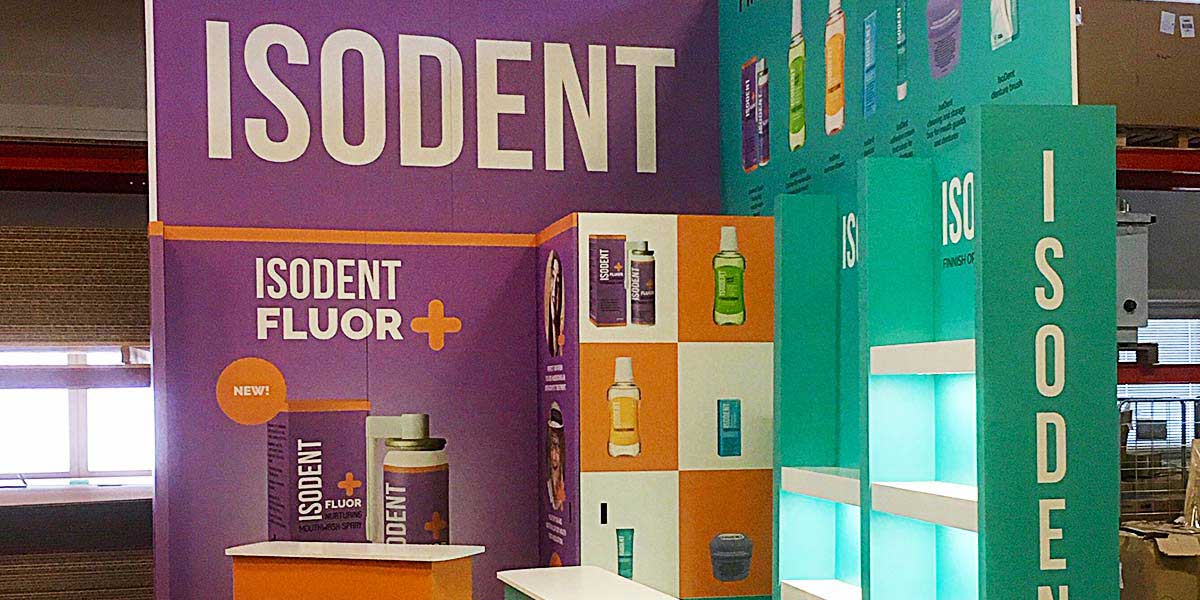 Zerust aims to be a pioneer in its field as an environmentally responsible company. Zerust appreciated the ecological nature of Happyeco's products, and the reusability of the exhibition stand was a key differentiator compared to other alternatives.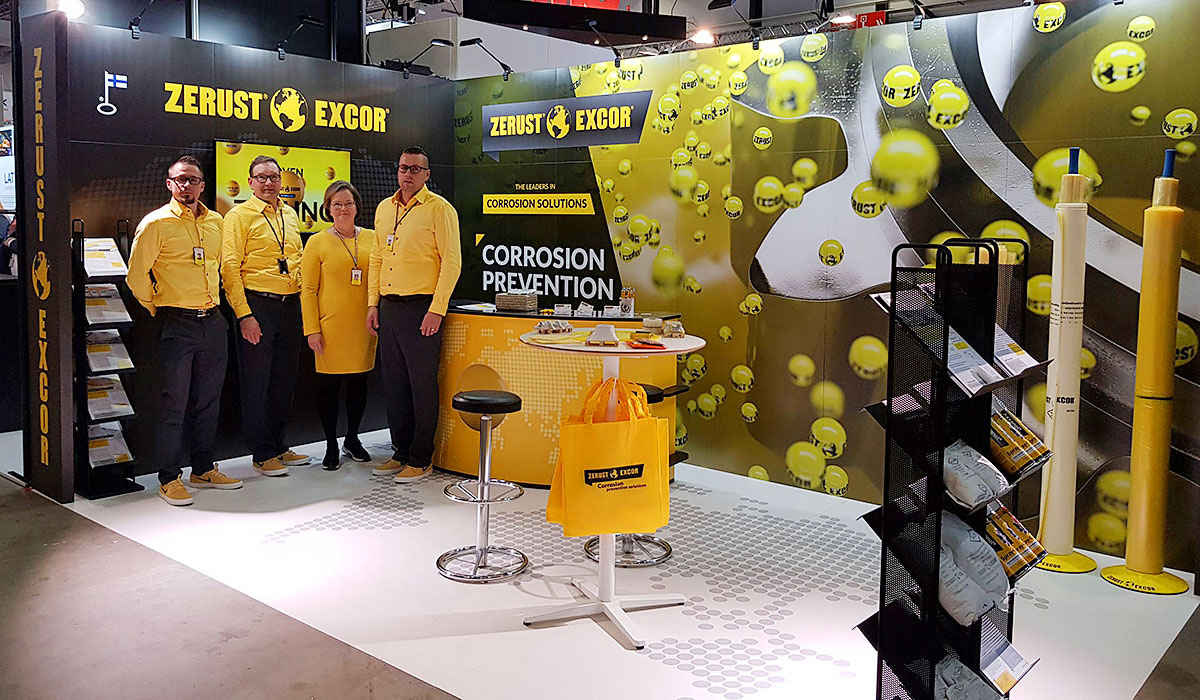 Our customers are happy customers
"The customer service was amazingly good, almost uncommonly good. They were very proactive."
Tuija Hjerpe
Zerust
"The Happyeco concept fits our values perfectly. Of course, all exhibition booths and stands should be reusable."
Jyrki Isojärvi
IsoDent
Reasons to choose Happyeco
Make the right choise and enjoy the benefits.
Save time
It is approximately 80% faster to assembly a Happyeco exhibition stand as a traditional custom-built exhibition stand.
Save money
Use and re-use the products over and over again. The more you use them, the more you save.
Save resources
Our display materials and exhibition stands are designed to be so easy to assembly, that you won't need an expert to do it.
Save the environment
Happyeco products are 100% eco-friendly. No plastic, no aluminum.
Leave a message and we´ll contact you as soon as possible.
Subscribe our newsletter!