Eco-friendly exhibition stands
All Happyeco products are made from renewable, eco-friendly materials. The modular and portable exhibition stands can be used again and again. Here's our step-by-step guide to ensure your exhibition stand is a success.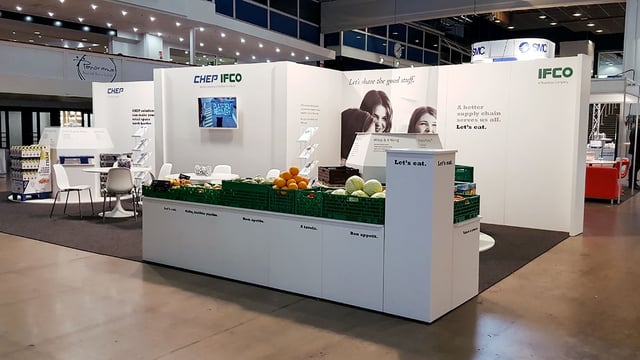 Be clear about your goals
Start the planning of your exhibition stand by clarifying your goals for the exhibition. Are you looking to generate leads, increase brand awareness, launch a new product, or network with industry professionals? What is your company supposed to accomplish?
Identify the key demographics and interests of your target audience. Gather information about the exhibition you'll be participating in. Understand the theme, layout, size, and logistics of the event. Consider factors like foot traffic, competitor presence, and available facilities.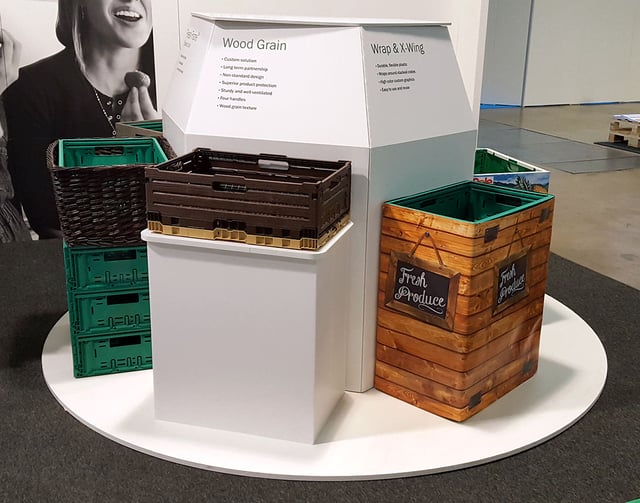 Design the exhibition stand layout based on the functions needed
Start planning the exhibition stand well in advance. Exhibitor reservations and the budget are usually drawn up several months, or even a year before the fair.
Collaborate with a professional stand designer or an in-house team. Happyeco offers graphic design services as well if you don't have someone you can use. Consider the following:
Does the company have its own program?
Will the company have a point of sale or products?
Do you need a quiet space for meetings?
Are there demonstrations, tastings, information sessions or competitions at the stand?
How are the storage of goods taken into account in the design of the space?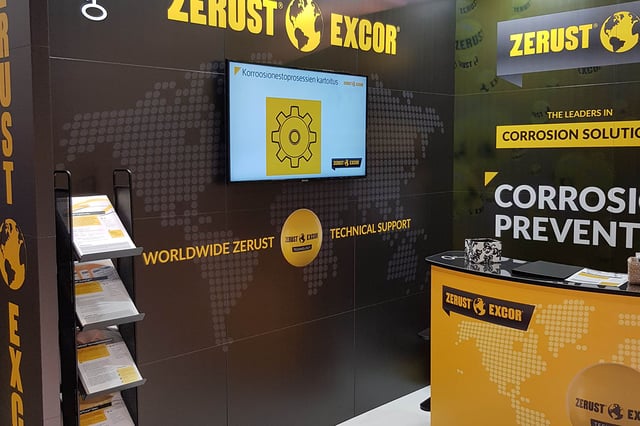 What does an exhibition stand cost?
The budget of the exhibition stand consists of exhibition space, the design of the stand, the structures needed for the exhibition stand, lighting and furniture for the stand, transport and logistics costs and staff costs.
Construction, structures and demolition can account for a significant share of the cost. It is common for trade fair booths to be disposable: at the end of a trade fair, some materials are reused as building materials for other booths, but not everything can be utilized.
If you choose Happyeco, you can use the same modular exhibition stand several times. This helps you to maximize your investment.
How much does an exhibition stand cost?
Use our ready-made Excel template to estimate the costs of an exhibition stand.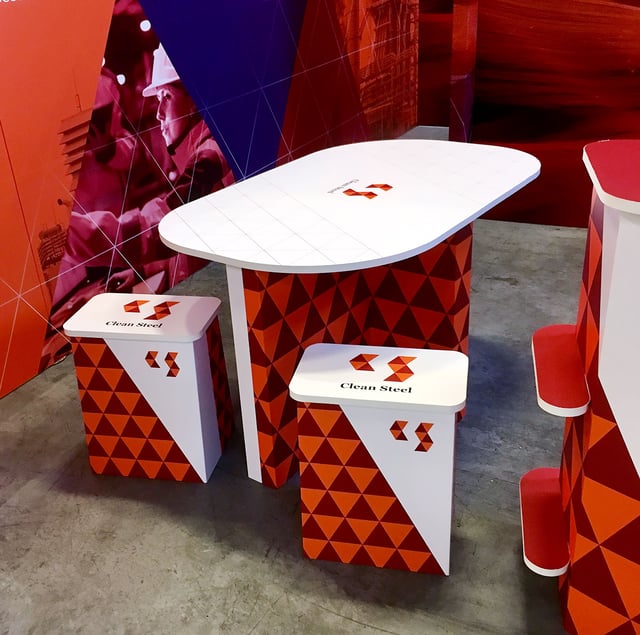 Happyeco is a happier alternative to traditional exhibition stands
Instead of the stand becoming recycled material or waste after one use, what if the space were easy to set up and assemble many times? What if the space could also be modified? If the space reserved for the exhibition stand increases or decreases, modular structures would allow a part of the stand to be included next time or a smaller compartment could be expanded with extensions. Instead of days of building and demolishing the space it could be constructed in hours, even by one person. After use, it could be packed in a carry case and carried away.
This is the idea of the Happyeco exhibition stand.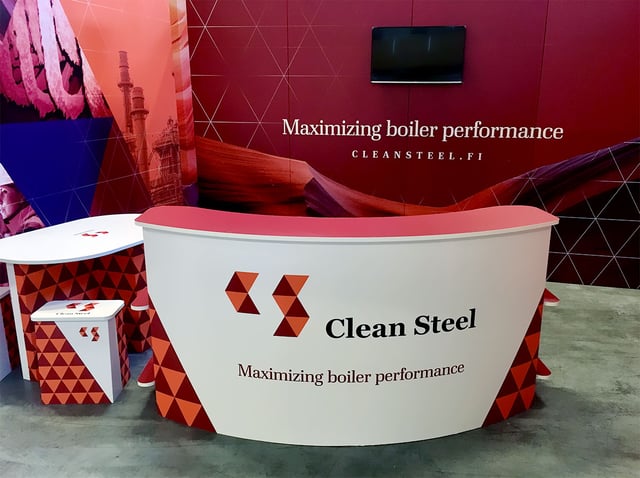 Renewable wood-based material
Happyeco's exhibition stands are built from materials created as a result of years of development work. It is not only light but also very durable. Therefore, the parts can be used over and over again numerous times.
The structures of the space are designed to pack in a small space, making logistics and transportation easier. The sections can be assembled on their own whilst no tools are required.
Different modules can be attached to the stand if the size of the stand changes at the next fair. For example, a joint department of two companies or products can be designed so that the spaces can also be used individually. The components are packed in their own transport carry cases so each of the companies can later use the components for their own needs.
What to consider when developing a booth that can be reused?
Contact us for designer tips.
7 tips for a well-functioning exhibition stand
Use these tips to improve the functionality of your exhibition stand design.
A private meeting room is a good option when your business needs a separate quiet space. The meeting area can be divided from another area by means of a curtain for example and can be equipped with all the necessary technology, such as a screen.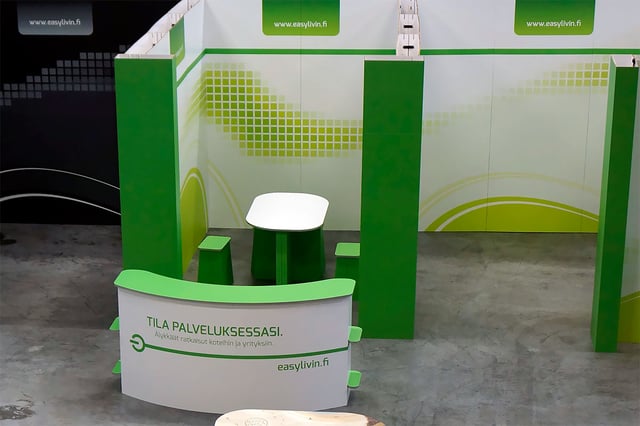 Shelves illuminated with LED strips are an impressive solution for displays.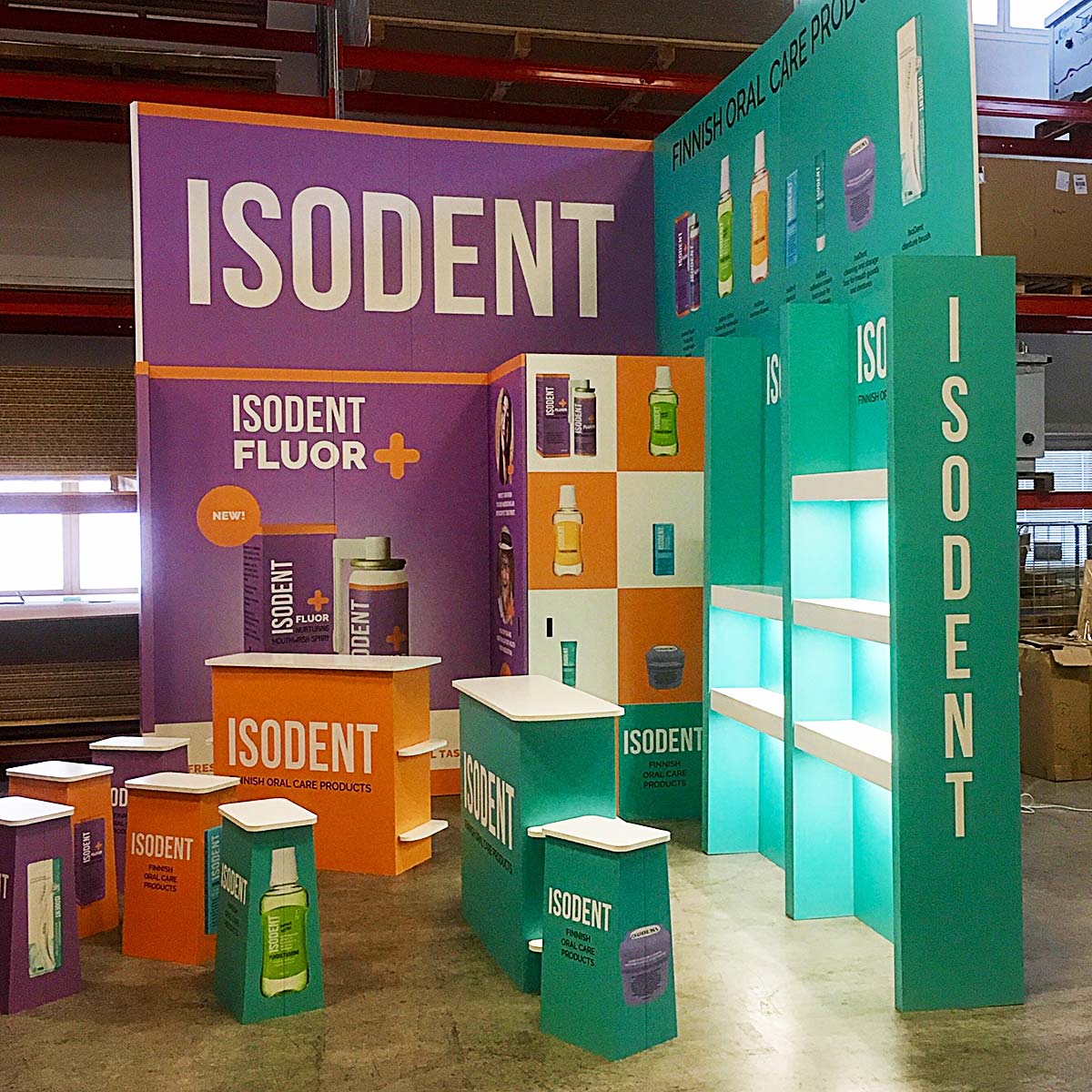 Digital content can bring life to the booth. It's an effective way to bring out the company's message. It is also possible to integrate a screen into Happyeco's designs.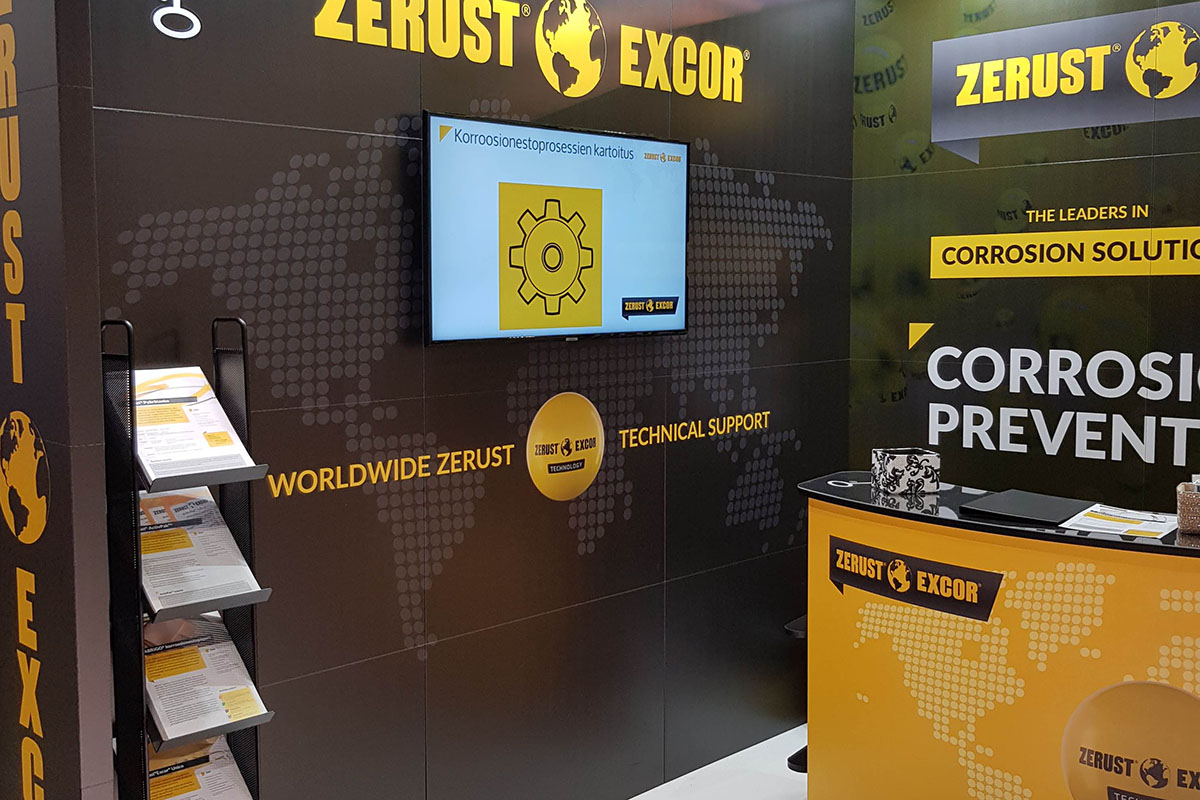 Lighting plays an important role in the functioning of the exhibition stand. It is always advisable for the exhibitor to ensure what kind of lighting is included in the reservation, and to supplement the lighting as needed.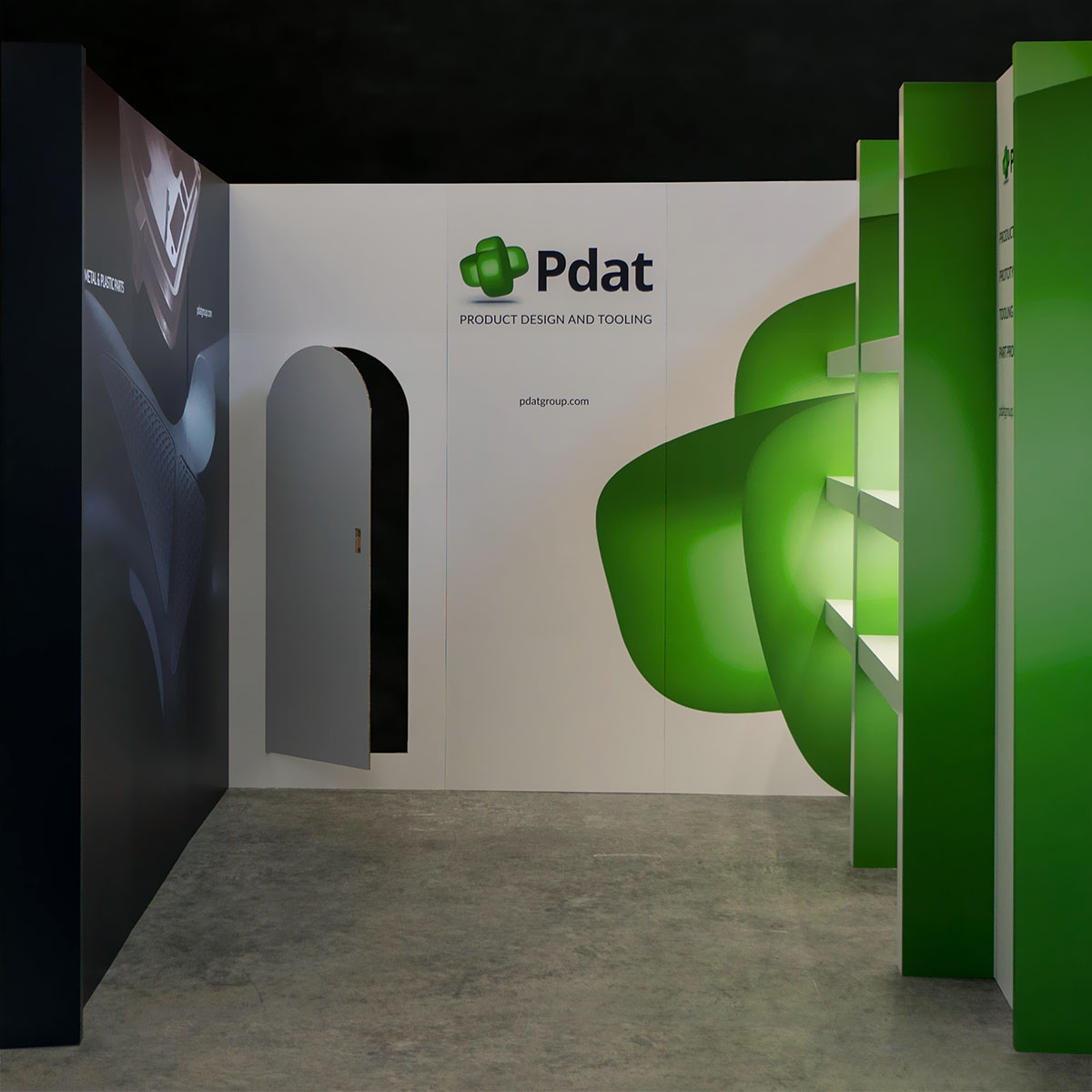 If the stand is selling clothing, it may make sense to include your own fitting room. The fitting room needs good lighting and privacy, which can be achieved with a curtain for example.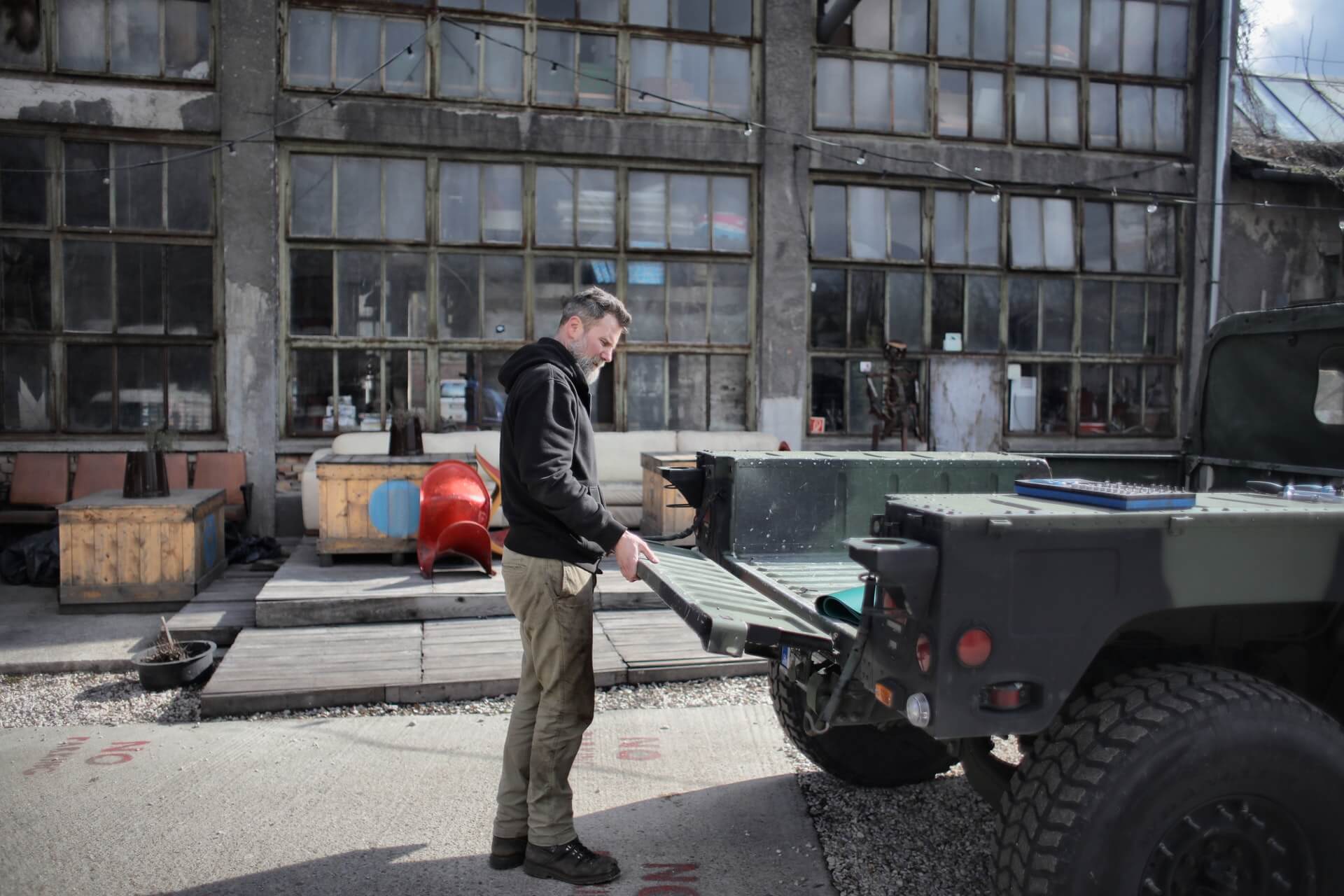 If the company has more than one brand or companies want to collaborate in a trade fair stand together, you can have divided areas that will also function as separate entities afterwards. Both of these can be packed into their own transport carry cases, and both companies or brands can utilize the individual sections later.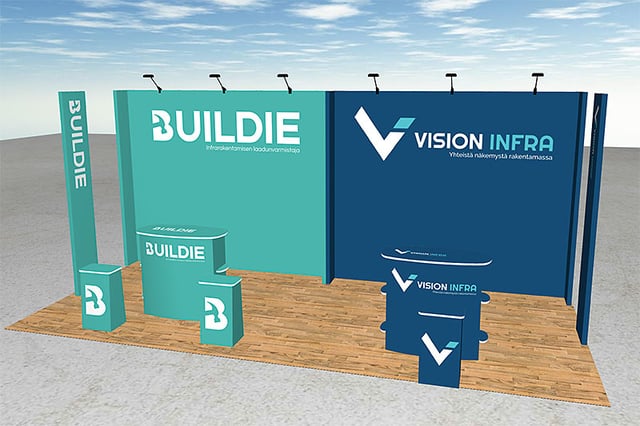 It is recommended to have extra storage to place brochures, additional material for presentation, or staff items. In the exhibition area we can design a separate storage area separated from your main stand to keep it neat and tidy at all times.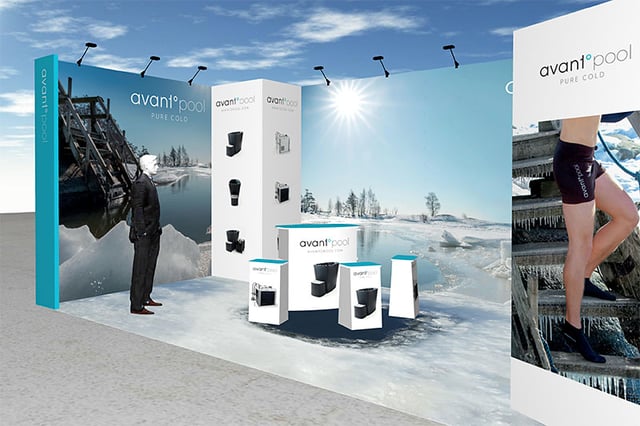 Leave a message and we´ll contact you as soon as possible.
Subscribe our newsletter!